Projects

Lectures
REMEMBER THE RIVER: Nurturing Courage Through Beauty

Compositions
SOLO:

Child of Light

Flowers of Kurdistan

Gifts from Damascus

The Guitar in the Ceiling

Lights of Beirut

The Phases of Eve

Las Puertas de San Miguel

Tsohar (Radiance)




GUITAR AND NARRATOR:

Gilgamesh

Quasimodo




GUITAR QUARTET:

Gifts from Damascus

Lights of Beirut




GUITAR AND VOICE:

Cuantas Lágrimas

En Estas Partes

Gentes Dóciles

Las Ovejas Mansas

Los Brutos

Yo Quedo Solo




ANIMAL BALLETS:

The Aquarium: a Marine Micro-Ballet for Guitar and Sea Creatures

Yasuni: Dances from the Rainforest





*****************************************************************************************************
CDs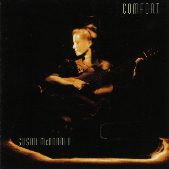 COMFORT
"...charming music...Susan McDonald

combines brilliant musicianship

and flair with sensitivity and warmth." - NEW CLASSICS
Inspired by and dedicated to the

patients and families at
MD Anderson Cancer Center.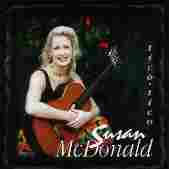 TICO-TICO
"Guitar Goddess...hypnotic precision--- but the hypnosis induced by "Tico-Tico" leaves the subject entranced with a smile." - HOUSTON PRESS
Latin American music which has often inspired small children to dance.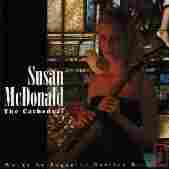 THE CATHEDRAL
"...all the skill and insight that a Bel Canto master brings to a Bellini cadenza...
...masterful Bach playing." - NEW YORK CONCERT REVIEW
Grand Sonata in A Major (Paganini) La Catedral (Barrios)
Second Violin Partita in D minor (Bach)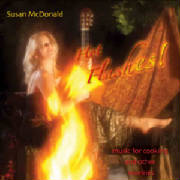 HOT FLASHES!

music for cooking and other revelries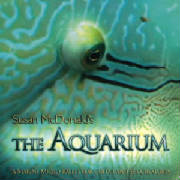 THE AQUARIUM: A Marine Micro-Ballet for Guitar and Sea Creatures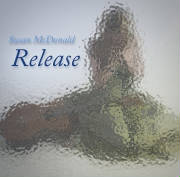 RELEASE

inspired by and dedicated to patients, families, and all who are involved in hospice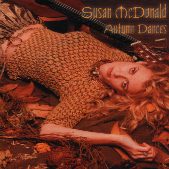 AUTUMN DANCES
"The brilliant Susan McDonald leads a talented group of musicians in a selection of
delightful and exciting music..." - NEW CLASSICS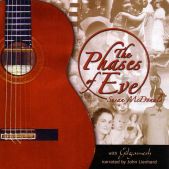 THE PHASES OF EVE is like a poem. THE SOURCE sets the theme with allusions to a Scottish setting defining a positive, almost melancholy start to life. The mood grows somber, then light, then there's sunshine, chaos, befuddlement, sadness, and grief. Within all this there is nostalgia which is created by remembering the theme from THE SOURCE. This memory is sometimes invoked through a few subtle notes in a minor key, or may emerge from a passage where the connection is loud and clear.
- Composer Paul Clancy-